Covid-19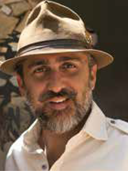 Our thoughts are first and foremost with everyone affected by the global pandemic. In light of positive developments for our Industry, we are delighted that we are now able to reconnect you to India's wilderness and culture.
Your health and safety is our top priority and we trust our well-informed measures based on global best practices address any potential concerns you may have surrounding COVID-19.
We hope this document will reassure our guests and patrons that we have conducted very careful risk assessments at each of our SUJÁN properties. We have accordingly tailored our preventative and proactive measures to ensure the health and safety of our guests, and of course our team.
With our positive impact and conservation tourism model, there comes a large responsibility. It is with the valued support of our guests and patrons that we can continue our conservation projects, aimed at protecting our biodiversity, as well as providing primary healthcare, sanitation, education and employment to our local communities who depend on us, and depend on you.
We look forward to welcoming you back to The SUJÁN Life in the not so distant future. If you have any further questions or concerns, please contact our team at reservations@thesujanlife.com or call us on +91 11 4617 2700.
Wishing everyone good health, and a speedy recovery from all the effects of this global pandemic.
Jaisal Singh
Founder & Chief Executive of SUJÁN