MADE TO MAKE A DIFFERENCE
We are delighted to announce our latest conservation collaboration with Elizabeth Scarlett. This collection of beautifully embroidered tiger accessories are the latest in Elizabeth's collection to launch that will help raise awareness and funds for SUJÁN's Tiger Conservation initiatives and projects in Ranthambhore, Rajasthan. Proceeds from the collection will be directly donated towards purchasing a new patrol vehicle for The Village Wildlife Volunteers a project that SUJÁN is the primary donor too. This vehicle would be used to act as a Rapid Response Unit.
BEHIND THE COLLABORATION
Elizabeth Scarlett is an accessories and gifting brand founded by artist and conservationist Elizabeth Scarlett Petrides. Through a timeless range of limited edition embroidered bags, pouches and accessories, Elizabeth Scarlett aims to promote joyful living, while raising funds to protect the precious wildlife.
Elizabeth_Scarlett-Second-Banner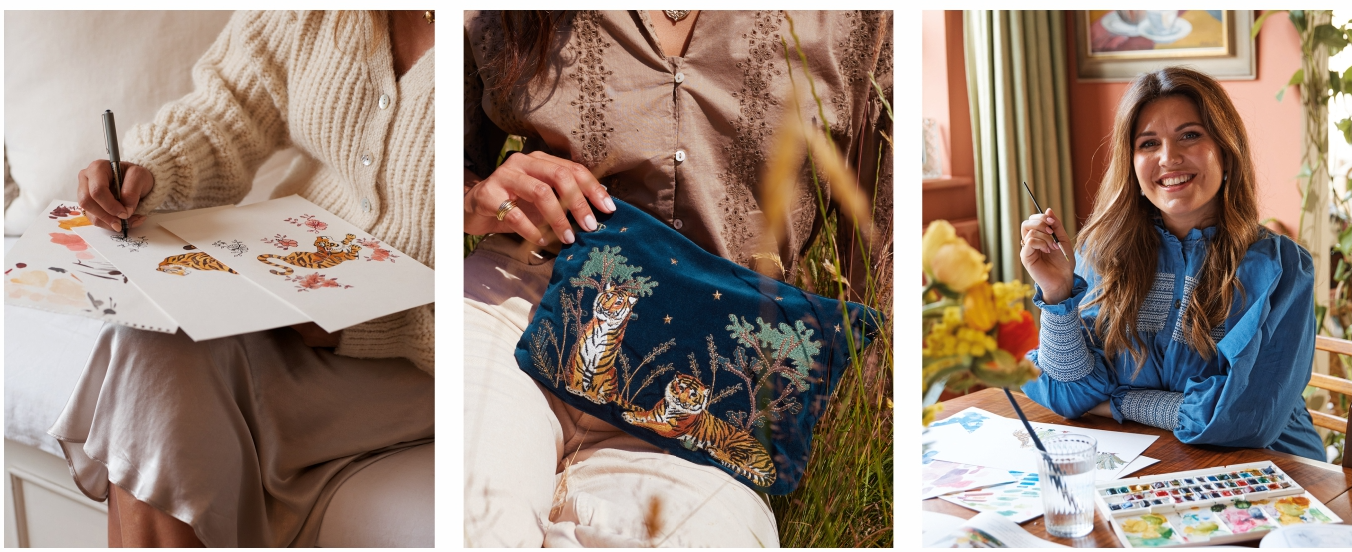 This collection features hand-painted designs by Elizabeth of the majestic tiger, which have been depicted in delicate embroidery on ink blue bases. Available across four silhouettes, from everyday pouch, cosmetics bag, wash bag, to the mini pouch, there is something for everyone of life's adventures. Tigers have lost over 93 per cent of their natural range in India and are on the brink of extinction. Just over a century ago, 100,000 wild tigers roamed across Asia. Today, fewer than 3,900 live in a mere 4 percent of their historic range.
Elizabeth_Scarlett-Third-Banner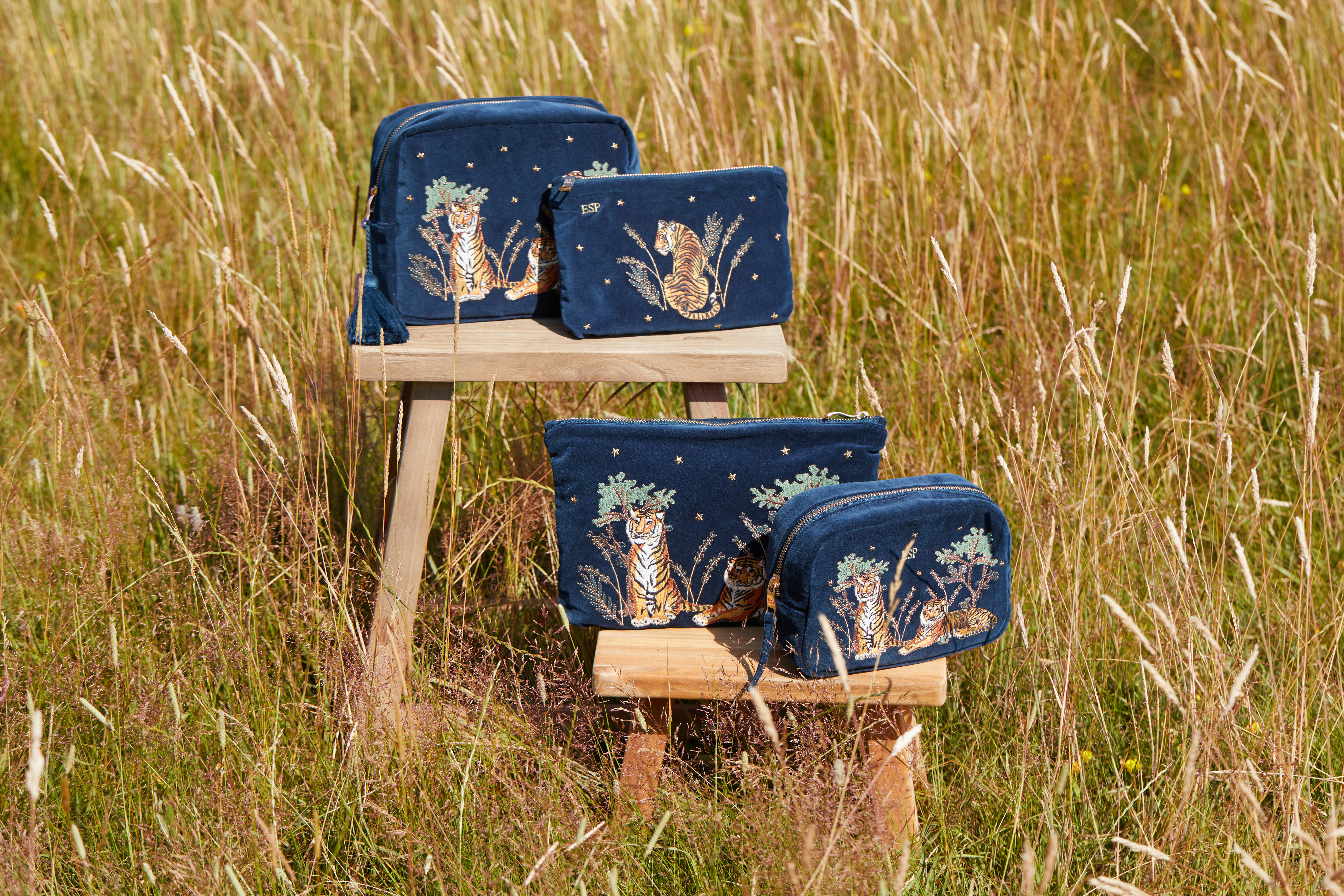 "We are delighted to have the support of Elizabeth Scarlett and thank them greatly for helping us to secure a future for these big cats in the wild. We hope this collaboration will inspire consumers to support conservation in their everyday decisions, and truly make a difference by investing in protecting our natural world when they shop."

Anjali Singh, Owner & Creative Director SUJÁN.
Elizabeth Scarlett Shop Now Button