A COLLECTION BY ANJALI SINGH X RAW MANGO
Anjali Singh of SUJÁN & Design House Raw Mango are delighted to introduce their limited- edition design collection 'SHER BAGH' that highlights humanity's relationship with nature and wildlife while raising awareness for India's critically endangered wildlife and their natural, wilderness habitats.
RawMango-Banner1 (3 Images)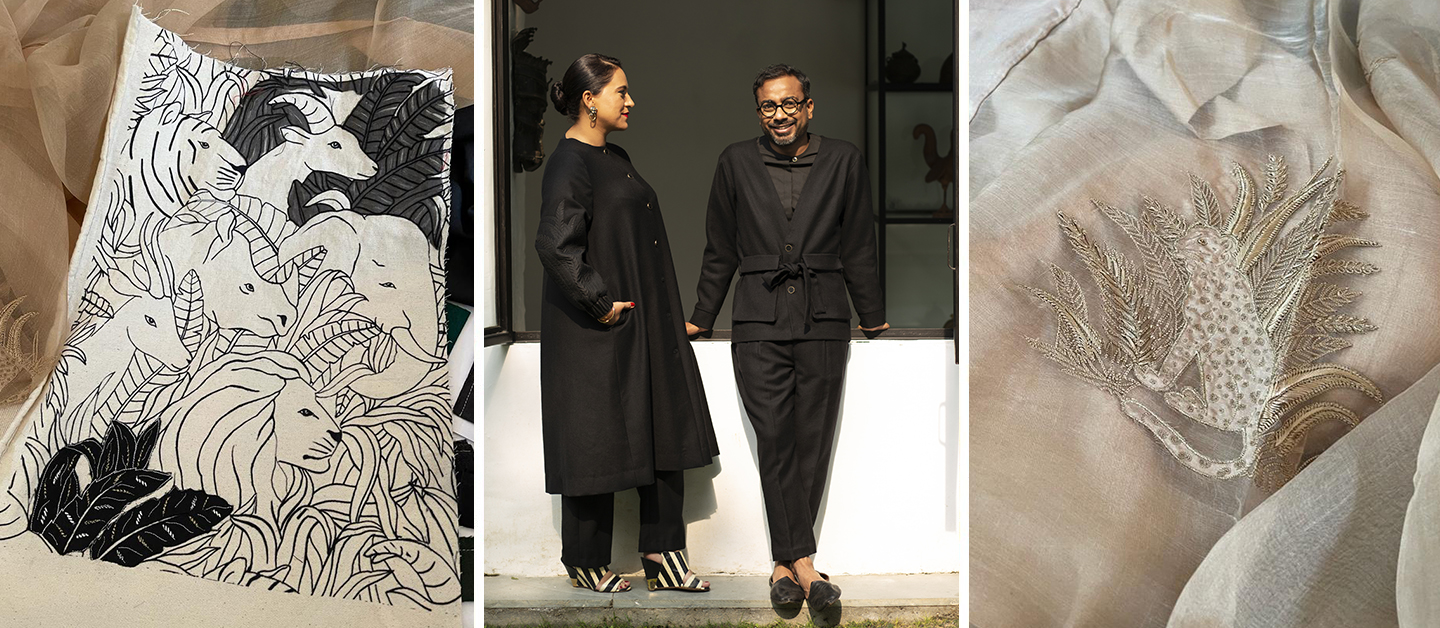 The perception of wildlife has been human-centric, and one that places humans above all other life forms to serve their own purpose and needs. The resulting impact of this one-sided relationship has caused rapid endangerment and extinction of species worldwide including in India. Nature warrants wildlife and people to share space on earth and resources, and while this will always produce conflict, our dependence on other life forms is multi-faceted and irrefutable.
RawMango-Banner2 (1 Image)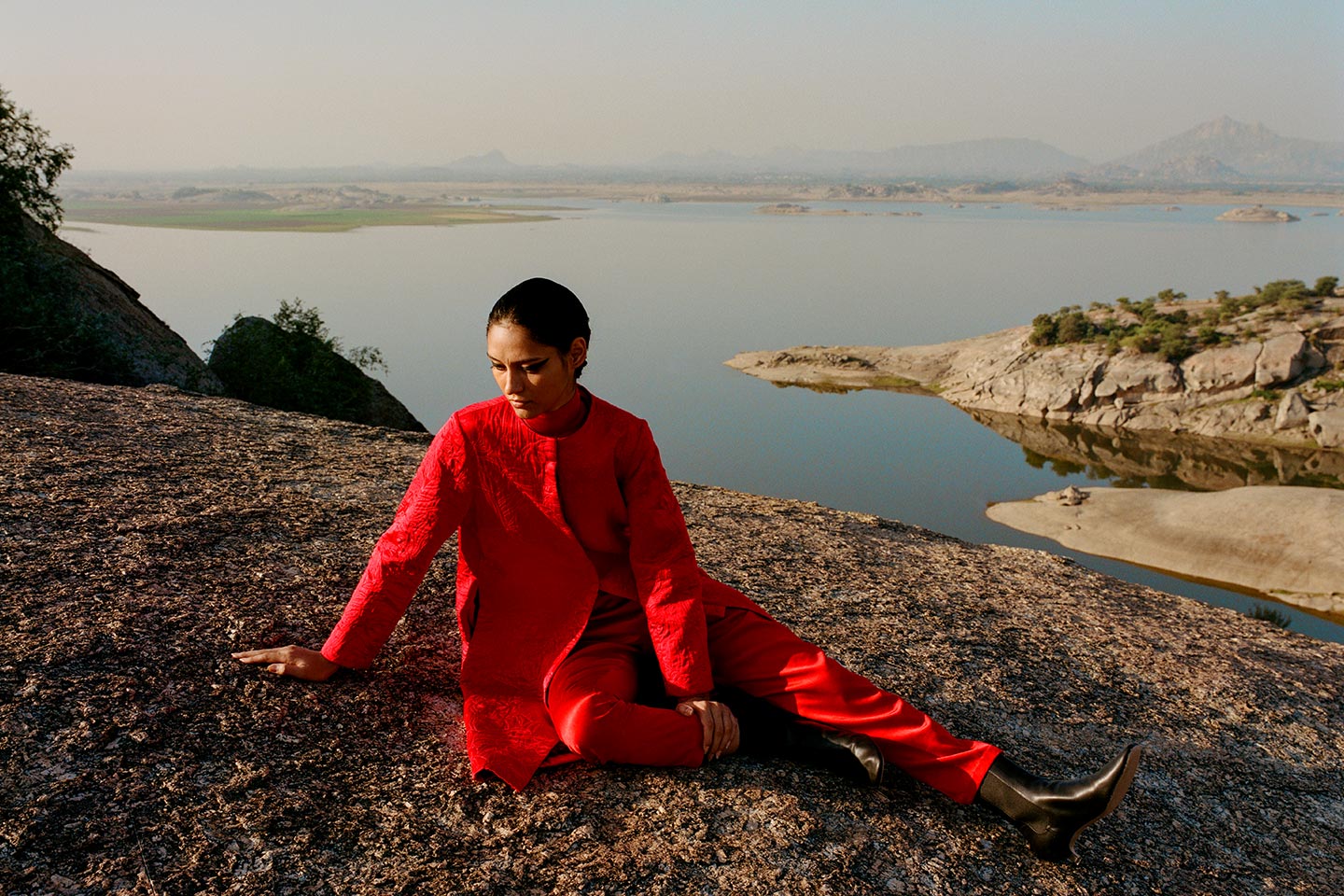 With the core theme of co-existence that is rooted in the certain shared future of Animalia and Humanity, Sher Bagh re-imagines Varanasi Silk Brocade textiles through highly experimental weaves that feature a mélange of animal forms intermingling with humans, sometimes separate, sometimes as one single entity. The classical Safari silhouettes are seen through a contemporary lens, shifting their symbolism of power over animals to that of respect.
A collaboration that was in the making for over 3 years, SHER BAGH arrives in Raw Mango Mumbai, Raw Mango Lodhi, New Delhi & Raw Mango Online here from 12th December. Some of the collection will also be available at SUJÁN Jawai, & SUJÁN Sher Bagh, camp boutiques.
RawMango-Banner3 (1 Image)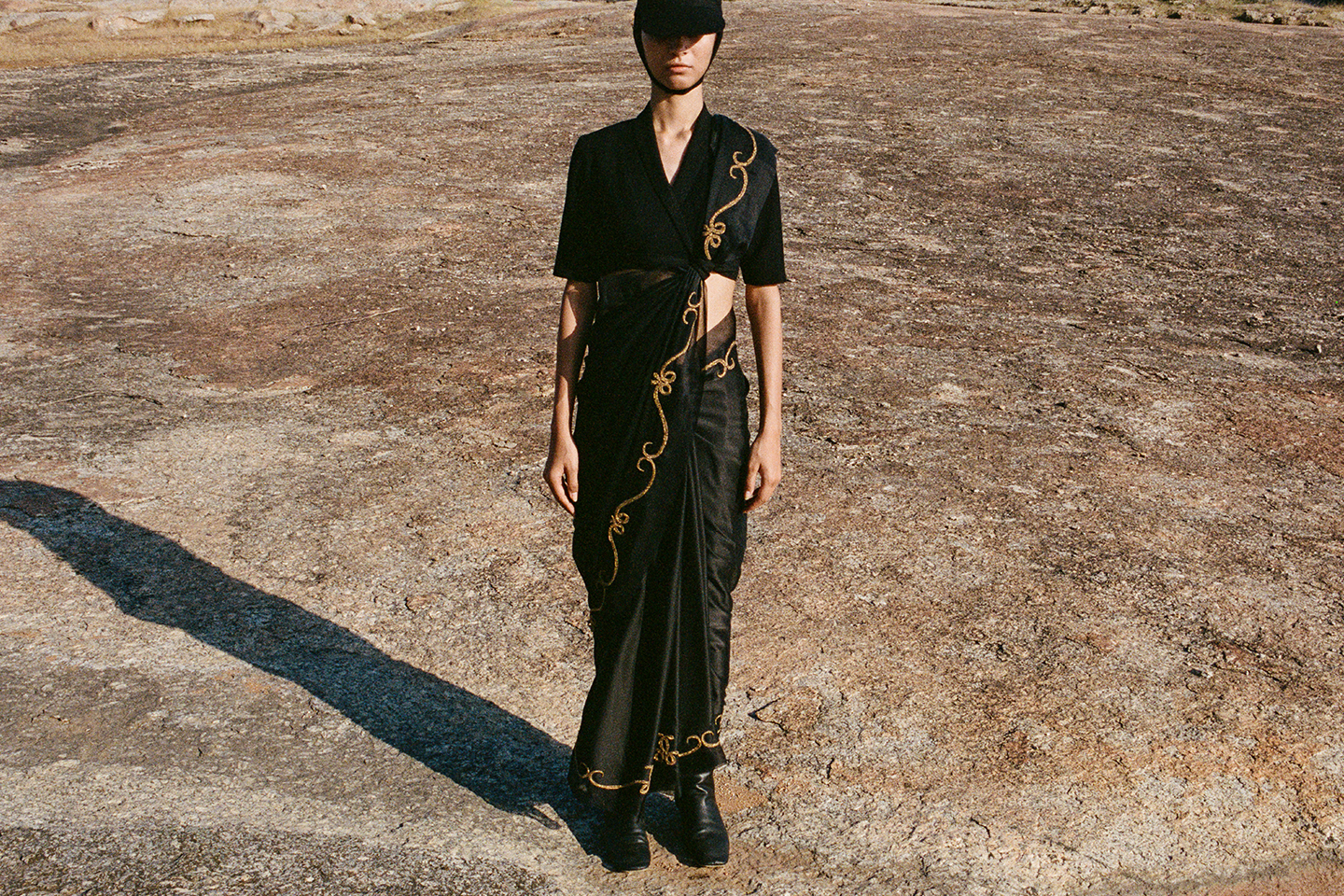 Fashion for a cause
A donation of 5% of all sales of the Anjali Singh x Raw Mango 'SHER BAGH' collection will be directly donated to SUJÁN's conservation projects in the region of Jawai, thus directly contributing to restoring, preserving and expanding precious wilderness habitats through SUJÁN's rewilding and community initiatives.
"The vision was bridge two things very close to my heart design and conservation. To come together with Sanjay to create a collection that celebrated the wilderness whilst exploring new forms and imagery for the textiles and safari wear that this collection embodies.

'SHER BAGH' salutes the inherent and intrinsic connect of the human specie with its natural environment and diverse habitats. It is a connection that is fraying at the edges but one that can be revived. We hope SHER BAGH will inspire fellow travellers to reconnect with their true inheritance, with the wilderness and the wild, to redefine their priorities, their lives, and their living patterns." Anjali Singh
RawMango-Banner4 (1 Image)